OUUEG at Fresher's Fair 2023!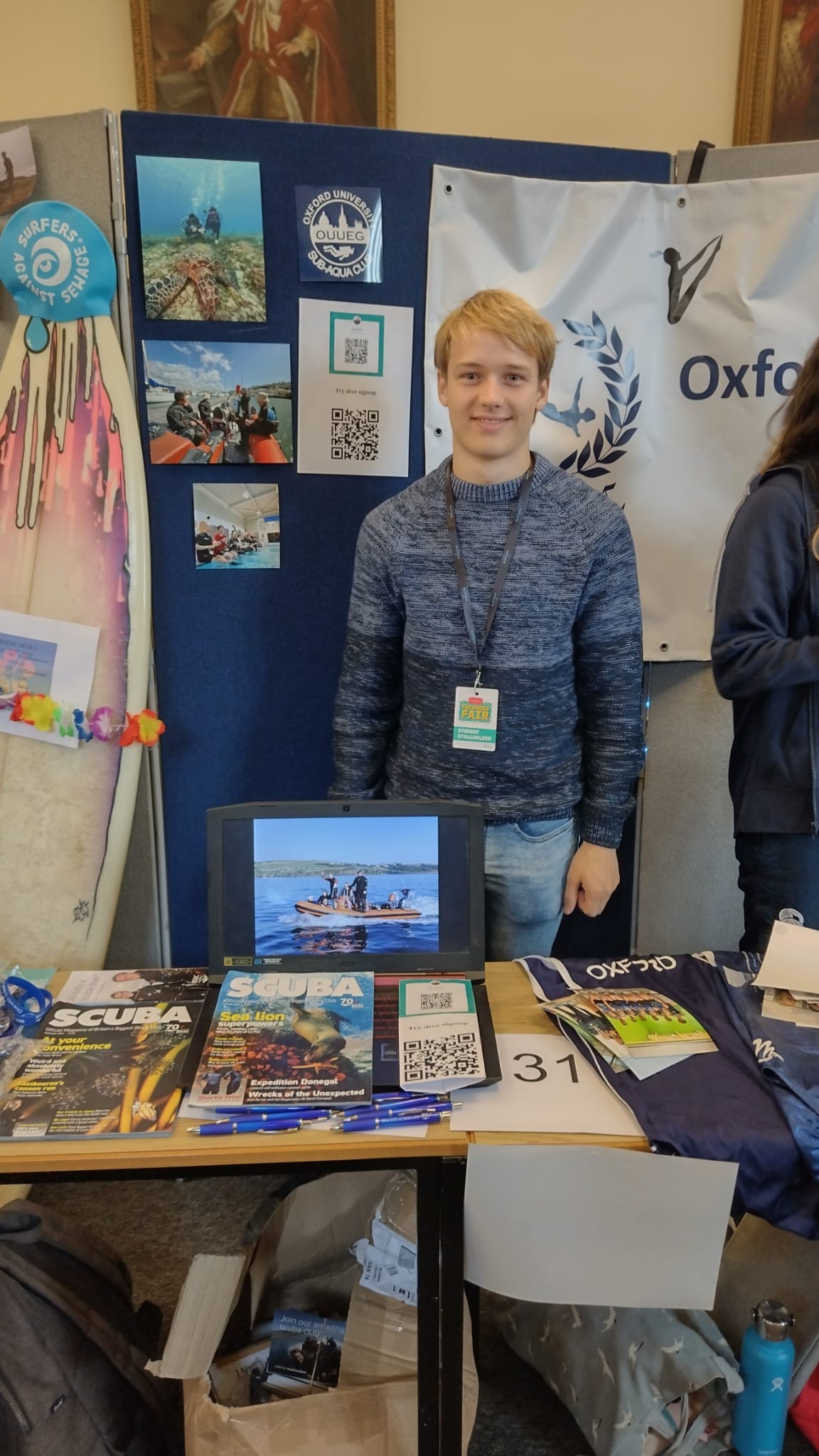 Mick's stall
Come see us at Fresher's fair!
New to diving?
Join the club: https://ouueg.com/membership/join
Sign up for a try dive this Friday 6th October 20:00 – 23:00 (NEW TIME) or Friday 13th October 17:45 – 21:30: https://forms.gle/fq7oe65CVQvziKuR8

Meet at the Kit Hut @ Iffley Road Sports Centre

New member info evening: Wednesday 11th October 19:00 @ Raptakos Seminar Room, St Catherine's College
Already a diver? Join the club and check out our crossing over page.
We'll kick off the new academic year with our first pub social tonight (Wednesday 4th October) at 20:00 @ Cape of Good Hope (OX4 1EA), so come along with all your diving questions!
We have an Egyptian Red Sea trip planned for this Winter, join our WhatsApp group and sign up to our mailing list to keep updated.
Provisional dates: Friday 5th January – Friday 12th January
Thanks to Mick for putting together a great display and a huge effort!